Whether you're moving in or out of your home, you're going to have to do a lot of packing and cleaning. Most landlords demand from renters that the house be returned in the same condition as the original when they're leaving.
You may think that move-in/out cleaning is an exhausting and stressful task, but it's really not if you do it right. All it takes is some early preparation and organization, and all the heavy-lifting becomes easy and streamlined. Here are our tips on cleaning if you're moving in or out, and also what you'll be getting if you opt for Maid For Homes's move in/ out cleaning services in Columbus Ohio.
Move In/ Move Out Cleaning Tips
Before you start your move in/out house cleaning, here are some tips that will help you simplify and optimize your workflow.
Packing Comes First
If you're moving out, start with packing all your belongings and leave the cleaning part for later. If you start cleaning the entire house first and then pack your stuff, your house is going to be dirty again by the time you're finished.
Additionally, once all your stuff is packed into boxes and suitcases, you'll have a lot more free space to clean in. There will be fewer things getting in your way and slowing you down while cleaning. It's all about enhancing the smallest parts of your workflow, which will stack up by the end and make your life a lot easier!
Isolate the Boxes
Once you're finished packing your major belongings, take them to your new home right away or place them in a storage facility. If neither of those options is possible, you can gather the boxes in a separate room or in any corner of the house.
This is another trick to streamline your move-in/out cleaning process – you don't want giant, heavy boxes getting in your way while scrubbing the floors or dusting. Once you've finished cleaning the entire place, move the boxes out again and tidy up the room you put them in.
Clear the Ceiling
Now, let's get into the cleaning phase. It is common knowledge that you should always start cleaning from top to bottom. That doesn't only apply to different floors in the house, but also different parts of the same floor.
The first step should be tidying up your ceiling. You can use a vacuum cleaner or a simple broom to clear out cobwebs and whatever nasty dirty abominations have accumulated on the ceiling over the years. If you encounter some tough stains that just refuse to get out, placing a damp piece of cloth on top of your broom may help. Make sure to wear a face mask as you do this, as the dust can get in your mouth, nose, face, lungs – practically everywhere!
When you choose Maid For Homes's move in/ out cleaning services in Columbus Ohio, our professional cleaners will pay extra attention to your ceiling.
Check the Walls
Putting up paintings and posters in your room or racks in your kitchen is great only as long as you're living in the house. Moving out, you're going to have to get rid of the nails you hammered in.
You can remove the nails fairly easily with a hammer, but the hard part is patching up the walls afterward. You may have to use paint or putty, possibly provided to you by the landlord (don't get your hopes up, though). Make sure to use a putty knife as this will improve the patch-up quality.
Wipe the Windows
People often don't pay enough attention to their windows while cleaning. Dust can accumulate in window panes, ledges, frames, and more. The next step of your move-in/out cleaning is to show some love to these parts of your house.
You can use a damp cloth to shine up the frames, a window cleaner for the stains on the glass, and a vacuum for the tracks. Once you've done that, repeat the process for all the door frames too.
Our move in/ out cleaning services in Columbus Oh package includes dusting of all surfaces in your house.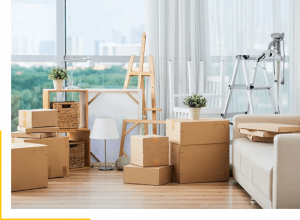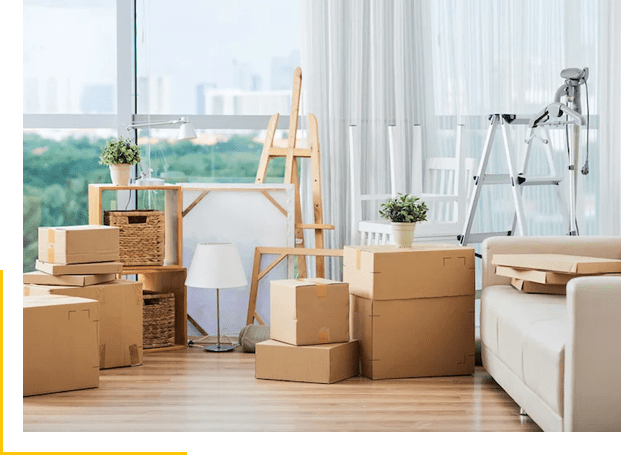 Look After the Electronics
Next on your list should be the various pieces of electronics in your house – lightbulbs, switches, smoke detectors. Check to make sure that all the lightbulbs are in working condition. Install new ones if any of them have gone out and use a dusting cloth to clean their fixtures.
Sanitize the light switches with your favorite disinfectant cleaning supplies. You also need to watch out for the batteries in the smoke detectors. You can check the battery life by pressing the test button that's found on most smoke detectors. If it's bad, replace its battery with a new one.
Tidy Up the Cabinets
Did you know that over 60 percent of dishcloths are ridden with E. coli? The kitchen and bathroom are home to the most germs in any house. So much so that a deep clean may be required.
Whoever moves in to your place will be expecting the kitchen to smell and look pristine, so you need to go out of your way to make sure that it is spotless. While you're at it, use sanitizer for the countertops, and work extra hard to clear out the cabinets.
If you choose Maid For Homes for move in cleaning services in Columbus Oh, our professional cleaners will perform a full deep clean in your kitchen and bathroom, ensuring every surface is germ-free.
Clean the Carpet
Carpet stains are an inevitability. If you happen to have a carpet or rugs in your house, you're going to need some special solution to get rid of the stains. Most of the commercial carpet cleaning products work well with common carpet materials, but there are some instances when you need something extra.
Once you've applied the cleaning solution to the stain, let it sit for a couple of minutes. Follow this by using a piece of microfiber cloth to get rid of the stain.
Clean the House
With that done, you're ready to take on the entire house. Instead of going from room to room and cleaning them one by one, it's best to do it all together. The reason for this is that if you leave one room clean and the other one still messy, the dust from the dirty room is gonna get to the clean parts.
It's best to start by vacuuming the room thoroughly, and once you're done, use a mop with fresh water to make the floors glisten. You can also sweep the rooms if you don't have a vacuum cleaner.
Not having the right tools for cleaning is very common among homeowners. This is why you may need assistance from a professional cleaning company such as Maid For Homes. Our maids have just the right equipment and supplies for move out cleaning services in Columbus.
Check the Exterior
You must allot some of your cleaning time to the exterior of your house. First impressions are important, you wouldn't want your landlord or new homeowners to come home to a cluttered lawn.
Start by sweeping the dirt and dead leaves on your lawn, clean the shed, and pay extra attention to the outside walls. A pressure washer may come in extra handy if you're cleaning the deck or patio.
Kitchen Cleaning
The bathroom and kitchen require the greatest effort in move-in/out cleaning, so we've devoted a full section of this guide to them.
The best place to start cleaning a kitchen is the pantry and cabinets. Remove everything from the cabinets and toss out all the expired food products. Use a wet cloth to clean the shelves and finish by vacuuming at the end.
The same goes for the fridge – empty it out, throw away expired food, and clean rigorously. You can make your own fridge cleaning solution with one part baking soda and seven parts water for added effect. Don't forget the drawers, handles, and doors while you're at it!
Cleaning the oven is fairly straightforward as most of them come with the auto-clean feature. However, if you prefer doing it the old-fashioned way, you can use a baking soda and water paste to clean the insides. Just make sure to avoid the coils while you're using the paste. Once the oven is dry, you can use distilled white vinegar to wipe it clean. Do the same thing for racks and grates.
Next in line are the kitchen countertops. With this step, you don't need to worry about what supply to use – any one-for-all cleaner will get the job done. However, if there are visible stains, a baking soda and vinegar paste can be used to get them out. Leave the paste on for about 10 minutes, and then wipe with a damp cloth.
In case you can't devote all the effort required for a proper move-in/out cleaning job, you can hire our team of professional maids. Our move in/ out cleaning services in Columbus Ohio package will ensure that your kitchen is a sight to behold for the new tenants after you leave.
Bathroom Cleaning
Cleaning the bathroom is probably the hardest part of the whole moving in/out process. Nonetheless, you'll be making quick work of it if you follow the tips below!
Start by polishing the mirrors. This can be done with a cheap ammonia-based cleaning solution available in almost every utility store. With that done, wipe a lint-free cloth in a circular motion to ensure a gleaming surface.
The next step is to disinfect the toilet. Scrub it hard using any all-purpose bowl cleaner until no visible stains remain. Follow that by wiping the sides of the tank and the seat with a bleach-containing spray.
Almost entirely the same process can be repeated for the rest of the surfaces in your bathroom. Once you've got everything covered, it's time to mop the floors. First, clear all the clutter and remove the trash with a vacuum, then use soapy water and a mop on the bathroom floors.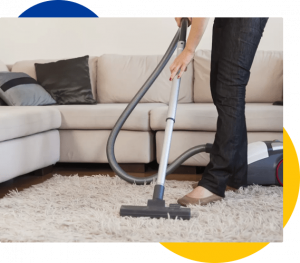 What's Included When You Hire a Professional Maid Service?
Moving in/out can be overwhelming as it is, but having to clean the entire house on top of that can be too much for most people. In such a scenario, you may turn to professional move-out cleaners or maid service.
Over at Maid For Homes, we are devoted to easing our customer's move-in/out experience with our move in/ out cleaning services in Columbus Ohio. We have a team of dedicated experts and the right set of tools that can make move-out cleaning feel like a breeze. Here's what's included in our professional move-in/out services.
Scrubbing toilets
Vacuuming and sweeping all floors
Scrubbing the shower and bathtub
Dusting
Cleaning kitchen appliances
Clearing out drawers, cabinets, pantries
Cleaning sinks and countertops
When you choose Maid For Homes for move out cleaning in Columbus Ohio, you're going to get the full package. If you get these tasks done by a professional, you're bound to leave behind a glistening house and walk out with your complete deposit.
Why Choose Maid For Homes For Move In/ Out Cleaning Services in Washington DC
Our core values at Maid For Homes are honesty, teamwork, and respect. We believe in building long-lasting bonds with our customers through honest work and transparency. Here's why you should choose us for move out cleaning in Columbus Ohio.
Extensive Package
Our move-in/out cleaning services package includes everything you need before moving to the new phase of your life. If you're a tenant, you must be expecting your safety deposit from your landlord. However, if the house isn't returned in its original form, your landlord may end up using all/part of your deposit to clean the house.
Luckily, if you opt for our move in/ out cleaning services in Columbus Ohio, you can rest assured that every surface will look untouched. Our professional cleaners are responsible for ensuring that everything from the toilets to the cabinets in your kitchen is entirely spotless.
Easy & Efficient Booking
At the Maid For Homess website, we have an online booking form that can help you set up your cleaning session within seconds. Moreover, all the necessary information such as pricing, extras, various packages, and more, is clearly displayed.
The best part about hiring us for move out cleaning services in Columbus Ohio is that you will know exactly what you're in for and how much it is going to cost you before you even make a booking. Simply select the right package according to your needs, and the price for our services will be displayed next to it.