A clean workplace is an effective workplace. As a working adult, it is your responsibility to contribute to the cleanliness of the environment you work in. Whether you're a business owner or an employee, this guide will help you maintain a healthy and spotless workplace. Read on, or get in touch with Maid For Homes for professional office cleaning services in Columbus, Ohio!
1. Declutter Daily
After a long day of work, there's bound to be lots of trash in the garbage can. One of the easiest ways to get started with a clean workplace is to take out the trash every day. Make sure to not let the leftover trash accumulate over the days. This will not only lead to a revolting work environment but also expose the employees to potential diseases.
A good rule of thumb is to ensure that every employee has a garbage can next to their work desk. Next, everyone can be encouraged to take out their trash at the end of their shifts.
When you opt for Maid For Home's professional office cleaning services in Columbus, Ohio, all these things will be well taken care of on a daily basis.
2. Deep Clean Upholstery & Carpets
Office furniture like desks, chairs, computers, etc. are ideal breeding grounds for all kinds of germs. The carpets and upholstery must be deep cleaned regularly in order to ensure a healthy environment. 
Leaving office furniture unchecked for too long can result in allergies, rashes, flu, skin irritation, and many more health issues. We recommend thorough hot-steam extraction cleaning every once in a while to eliminate germs and bacteria. However, huge cleaning tasks like these can be a lot to handle for most people. If that's the case with you, explore our office cleaning services in Columbus, Ohio and get professional cleaning help!
3. Minimize Dust
Controlling and minimizing dust in your workplace is crucial to maintaining a healthy environment. A detergent and water solution should be enough to get the job done in most cases. A vacuum cleaner or blower may be used to clean inaccessible places.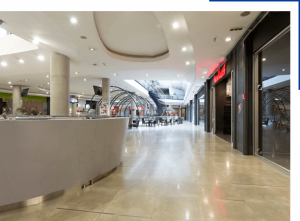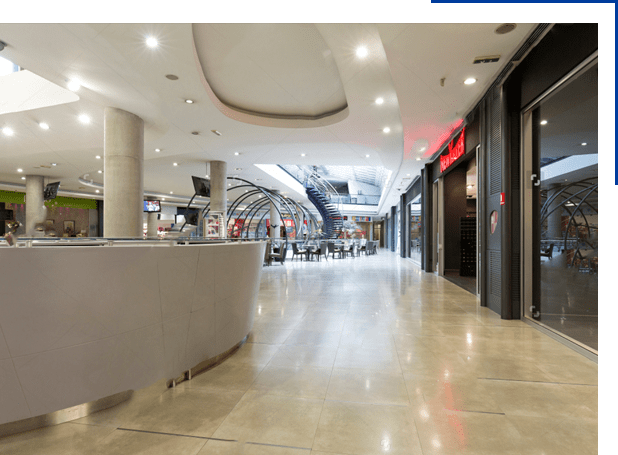 You should expect the three following types of dust in your workplace.
Low-toxicity dust:

This type of dust originates from non-silica surfaces such as marble and limestone. 

Wood dust:

Dust that comes from working with wooden equipment.

Silica dust:

The type of dust created by sandstone, mortar, concrete materials.
An average business owner cannot be expected to know the details of all these types of dust, let alone how they are eradicated. Over at Maid For Homes, we have not only experienced maids but also the right equipment such as HEPA vacuums to battle these workplace monstrosities. Get in touch with the best office cleaners in Columbus, Ohio now!
4. Manage Paperwork Efficiently
Another way that you can improve your workplace condition is by making the most of your office space. This can be done in a variety of ways, one of which is to organize the paperwork efficiently. This will result in reduced dust and less clutter around the office. Additionally, it is easier to sift through heaps of papers when they're well organized. Here's how you can get started.
Get high-quality storage boxes and label them appropriately. 

Review and update the paperwork regularly, placing them in separate compartments for increased efficiency. 

Come up with a custom filing system that works for your business. This will prompt you and your employees to handle paperwork in a standardized, uniform way.
5. Get Better Storage Units
In addition to handling paperwork efficiently, one of the things you can benefit greatly from is proper storage. Having a dedicated place for everything not only reduces the headache of finding your desired information but also prevents dust build-up.
The best way to go about efficient storage is to arrange labeled boxes, racks, and perhaps a storage room if need be. However, if you hire professional office cleaners in Washington DC, they will take care of all the clutter and office mess around your workplace. This will allow you and your employees to work in a more productive and streamlined, stress-free environment. 
6. Ventilation is Key
Without proper ventilation, your workplace is prone to catching mold and bacteria very quickly. Dust build-up leads to health concerns such as asthma, allergies, and other respiratory conditions too. 
It's a good idea to open the windows and doors. This will replace moisture and stale air with fresh and healthy oxygen for you and your employees to breathe in. However, do not open windows when there's a lot of dust outside, or in cold weather.
Hire Professional
Office Cleaning Services in Columbus, Ohio
Managing a workplace can be a lot to handle on its own, and the added stress of keeping it healthy and clean isn't ideal for any business owner. This is why Maid For Home's Columbus, Ohio office cleaners are there to help. Here's how getting professional office cleaning services can be beneficial to your business model. 
Increased Employee Productivity
With the help of professional Columbus, Ohio office cleaners, you will observe a great increase in the productivity of your employees. Daily cleaning will result in fewer chances of disease and health issues, leading to reduced sick leaves. Furthermore, your employees will have the items they need right at their disposal. Since they don't need to perform cleaning tasks themselves, they can devote more time and energy to their actual work.
No Cleaning Investment Required 
Maintaining a clean and healthy workplace yourself means that you will need expensive cleaning supplies and equipment. This includes detergents, soaps, mops, vacuum cleaners, dusters, brushes, and lots more. However, with our Columbus, Ohio office cleaners, you don't need to invest in cleaning supplies at all.
Our cleaners bring all the supplies and equipment they need for a cleaning job with them. This way, you will be saving on your monthly office budget big time. 
Book your office cleaning at Maid For Homes now!