Simply Schedule
Get an instant estimate and schedule your house cleaning
online or via phone.

Clean
A certified cleaner comes over and
cleans your place.

Relax
Sit back and relax. Enjoy your
sparkling home in no time.
who we are
We Provide High Quality
Cleaning Services
Maid For Homes is the top-rated residential and commercial cleaning service in Franklin County, Ohio. We offer instant online booking for your house cleaning services Columbus, Ohio 
Maid For Homes is licensed, insured, and bonded. We pride ourselves in hiring only the most professional and cleaning staff. All of our cleaners who work with us are  background checked and go through a series of test cleans before we even enter your home. Our business is licensed, insured, and bonded. 
If need to get a house cleaning estimate or quote, you can give us a call or use our online booking form to get instant pricing. We have a variety of custom packages for our flat rate pricing or hourly option.
Looking to schedule a cleaning online? You can schedule your cleaning all in less than 60 seconds.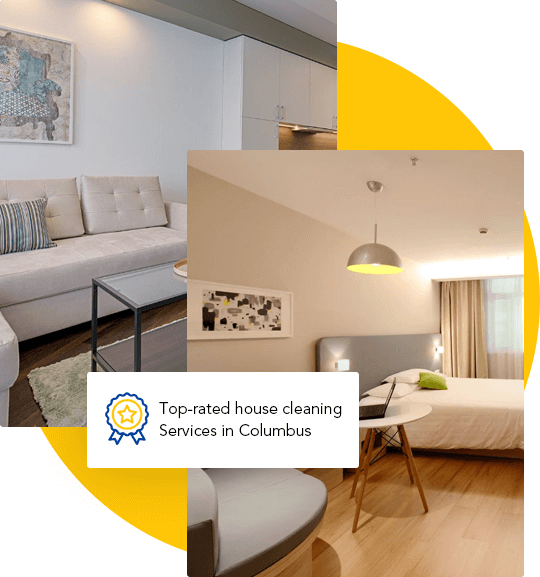 What We Do
We Offer Many Services to
Clean Your Home or Business

Standard Clean
Our basic package, which is intended to maintain a home which has already been thoroughly cleaned. The checklist includes only basic tasks which are needed to keep a home in good shape



Deep Clean
This package provides a more thorough clean and is intended for homes which haven't been professionally in the past 30 days. The checklist includes everything necessary to bring your home up to a standard of cleanliness which can then be maintained easily

Commercial Cleaning
We make keeping your property spotless an easy task. If you're in need of cleaning of your property contact us to create a custom quote to ensure your business runs at its best daily


Move Out Cleans
This package provides a thorough cleaning intended to make your home move-in ready for the next occupants. For this package, your home must be completely free of furniture and boxes, and the checklist address every nook and cranny of the home

Office Cleaning
Managing an office is tough. What's even tougher is cleaning the office. Forget having one of your employees or yourself do the clean. Hire a professional cleaning so you & your team can focus on the work that matters & we'll take care of the rest
Ready to schedule your next cleaning?

For a cleaning that meeets your highest standards, you need a dedicated team of traines specialists with all supplies needed to throughly clean your home.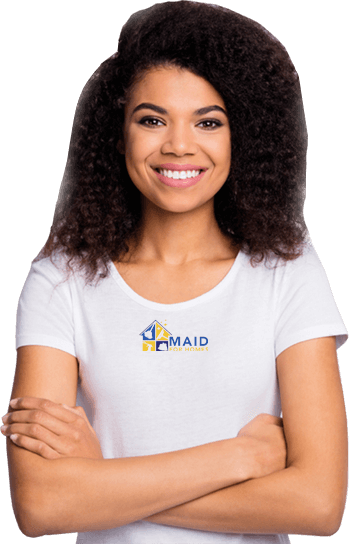 Book a Trusted Cleaner Instantly
For a cleaning that meets your highest standards, you need a dedicated team of trained specialists with all supplies needed to throughly clean your home.
Why choose us
Reasons To love Maid For Homes
Maid for Homes is the premier house cleaning service in Columbus. If you're looking for a reliable, trustworthy, and affordable service to clean your home or office on a regular basis, then look no further.

100% Customer
Satisfaction
We back our services with a 100% satisfaction guarantee – if something it's right, we promise to fix it

Commitment to
Trust and Safety
We value integrity, respect, honesty, and teamwork, and we only work with cleaners who do, too

Customer
Recommended
We are highly recommended and trusted by Columbus, Ohio residents. Check our reviews on Google, Yelp, and Thumbtack.

Convenient
Online Booking
With our easy-to-use online booking form, scheduling your cleaning appointment is simple and convenient.

Cashless
Payment
Our secure online payment system ensures that you'll never have to worry about getting cash for your cleaning again.
I Got Reminder Emails The Day And Week Of My Clean
The cleaning service was phenomenal and they were very professional. I can't wait to use their services again!
Prompt And Professional! Excellent Service!
Excellent service! Tried Maid For Homes out for the holiday season and now plan to use them all the time. Prompt, respectful and detailed.
Service Area
We're Columbus, Ohio's Most Trusted
House Cleaning Service!
Top Things to Do in Columbus
Columbus is Ohio's state capital. The city's Scioto Mile is a string of parks on both sides of the Scioto River, with a huge interactive fountain and trails. On the west bank, the COSI science center offers hands-on exhibits and a planetarium. Downtown, the Columbus Museum of Art includes American and European paintings and a sculpture garden. The German Village area has restored brick houses built by 1800s settlers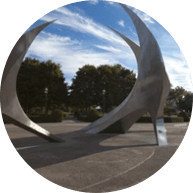 Franklin Park Conservatory and Botanical Gardens
The staff of these colorful gardens and beautiful conservatory work very hard to bring to life its 88 acres of landscaped grounds. They are especially glorious to visit in the spring when you will see hundreds of vibrantly hued bulbs start to show their pretty heads to the world. No season is without its own advantages though, and in the winter an evergreen tree display and lush winter foliage are the name of the game.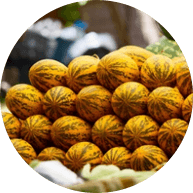 North Market Farmer's Market
The array of fresh produce that the local growers put out on display is absolutely awesome, with over 20 farmers selling their appetizing home cultivated fruit and vegetables, plants, flowers, honey and aromatic herbs. There are also amazing cuisine options if you and your family want to stop for a bite to eat and drink which cover food selections from various global regions, and all delicious!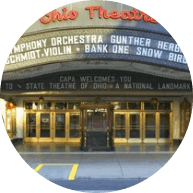 Ohio Theatre
This wonderful, 1928 historic theatre was luckily saved from demolition and completely restored to its old glory in the 1980s, with the theatre's stage modernized to allow for the fabulous performances it now puts on, which include anything from musicals to ballet and opera, and from lectures to fun presentations like the summer Movie Series and Broadway Series held every year.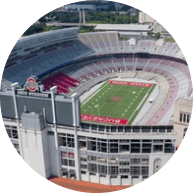 Ohio Stadium
Ohio Stadium fondly referred to as The Horseshoe or "The House that Harley built" or "The Shoe", is Ohio State University's football stadium and home to Ohio State Buckeyes football team as well as the Ohio State University Marching Band. Besides all of that, it is also a popular concert venue, with famous bands like Metallica and The Rolling Stones drawing in the crowds with their exuberant performances.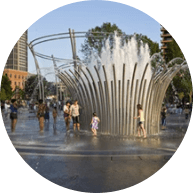 Scioto Mile
Scioto Mile is 145 acres of gorgeous flourishing parkland, and popular with locals and visitors alike for strolling or biking along its integrated system which connects down to the Scioto River. Making a lovely afternoon for all the family, along the way you'll be able to enjoy the city's fantastic 15,000 sq ft interactive fountain in which your kids can have great fun splashing around.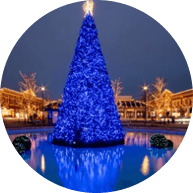 Easton Town Center
This is an amazing opportunity to come into contact with the city's natural beauty, with a choice of two tours, one lasting an hour and a half and the other, two hours. The newest shorter tour features two zip lines, two sky bridges and the choice of either a free fall quick jump experience, or a rappel.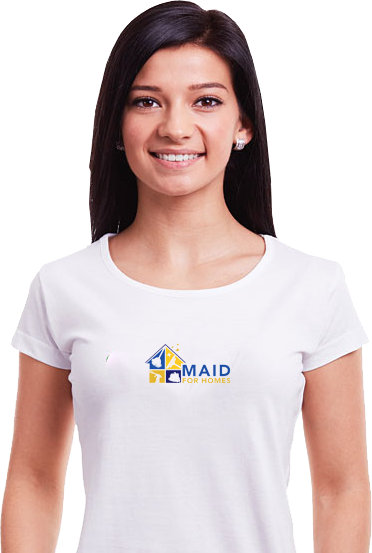 Book a Trusted Cleaner Instantly
For a cleaning that meets your highest standards, you need a dedicated team of trained specialists with all supplies needed to thoroughly clean your home.
Frequently Asked Questions