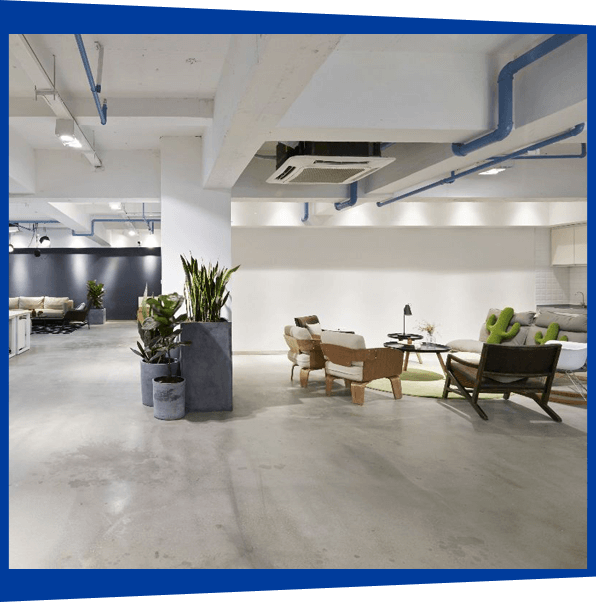 Although workplace cleanliness may seem like a non-issue, a business may face a huge loss by neglecting it. Many companies rely on their employees to clean their offices, but these people will probably only empty the trash cans, vacuum the floors, and do some light dusting. However, this simply doesn't cut it if you want to provide a safe and sanitary space to your employees and customers.
You need to remove deeper dirt, allergens, and germs that may be hidden among your office furniture, floors, or even blinds. That's why you need to hire a Columbus, Ohio house cleaning service such as Maid For Homes to handle all your office cleaning needs. With our services, we'll ensure that you and your staff enjoy working in a clean, sanitary, and safe place.
Why Hiring Professional Office
Cleaners is Important
If you're one of the business that relies on its own employees to keep the office clean, you may think there isn't any added benefit to hiring professional cleaners. But in reality, there are numerous reasons why you should consider hiring professional office cleaners.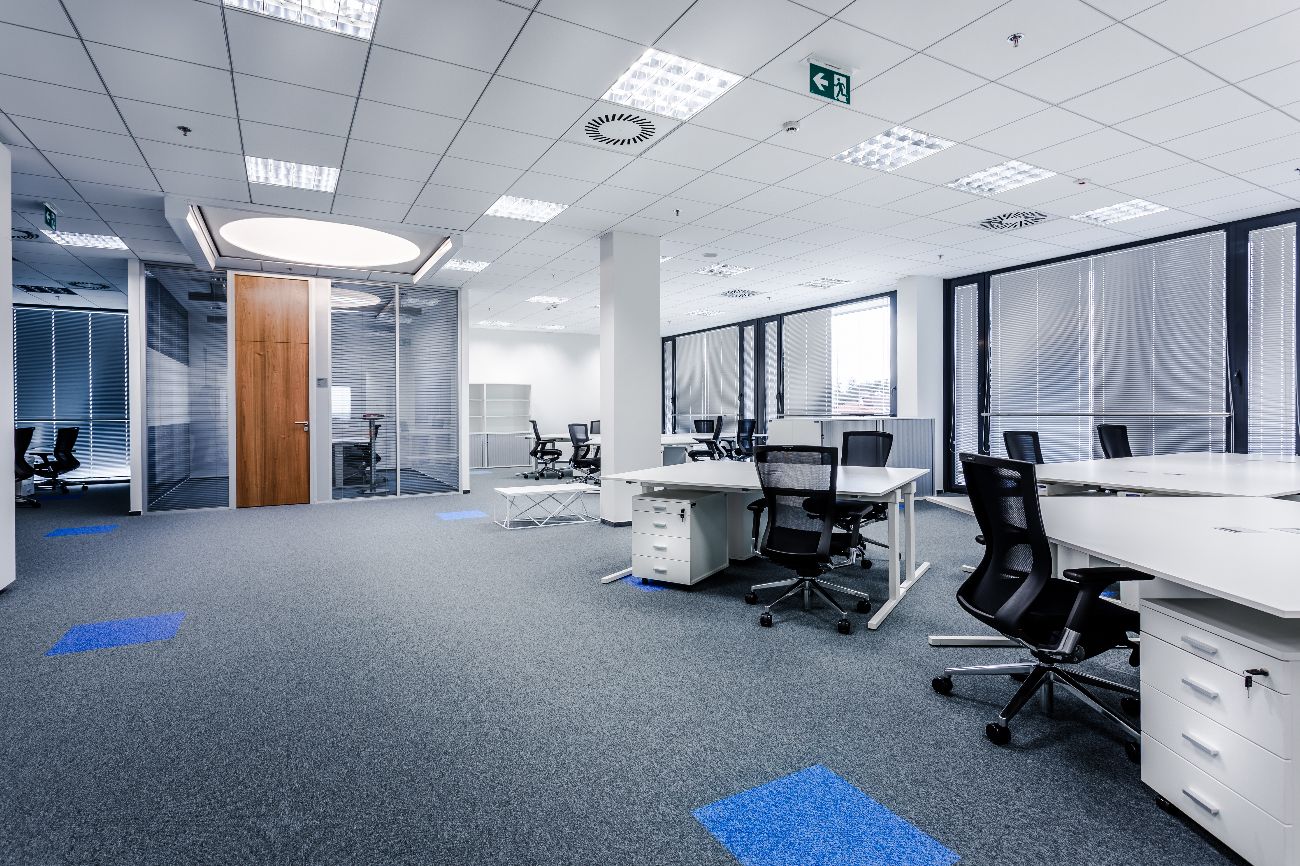 Increased Employee Productivity
A clean workplace helps increase employees' efficiency since they can easily find things they need for work. Daily cleaning ensures that there is no congestion in the office, and employees can conveniently find things and concentrate on their jobs. And if they don't have to perform the cleaning themselves, they'll have more time to focus on their jobs.
Plus, clean spaces have a positive effect on people's moods, and a happy employee is likely to be more productive.
Customers are vital to any business, so you need to ensure that they are always satisfied and happy with your services. One way to achieve that is by ensuring that your office is always clean, organized, and welcoming. A clean, well-organized office plays a great role in impressing your clients.
A clean, sanitary office draws more attention and helps increase your clients' trust in your business. Your customers will view a clean environment as you being responsible and mindful of their health and wellbeing as well as that of your employees.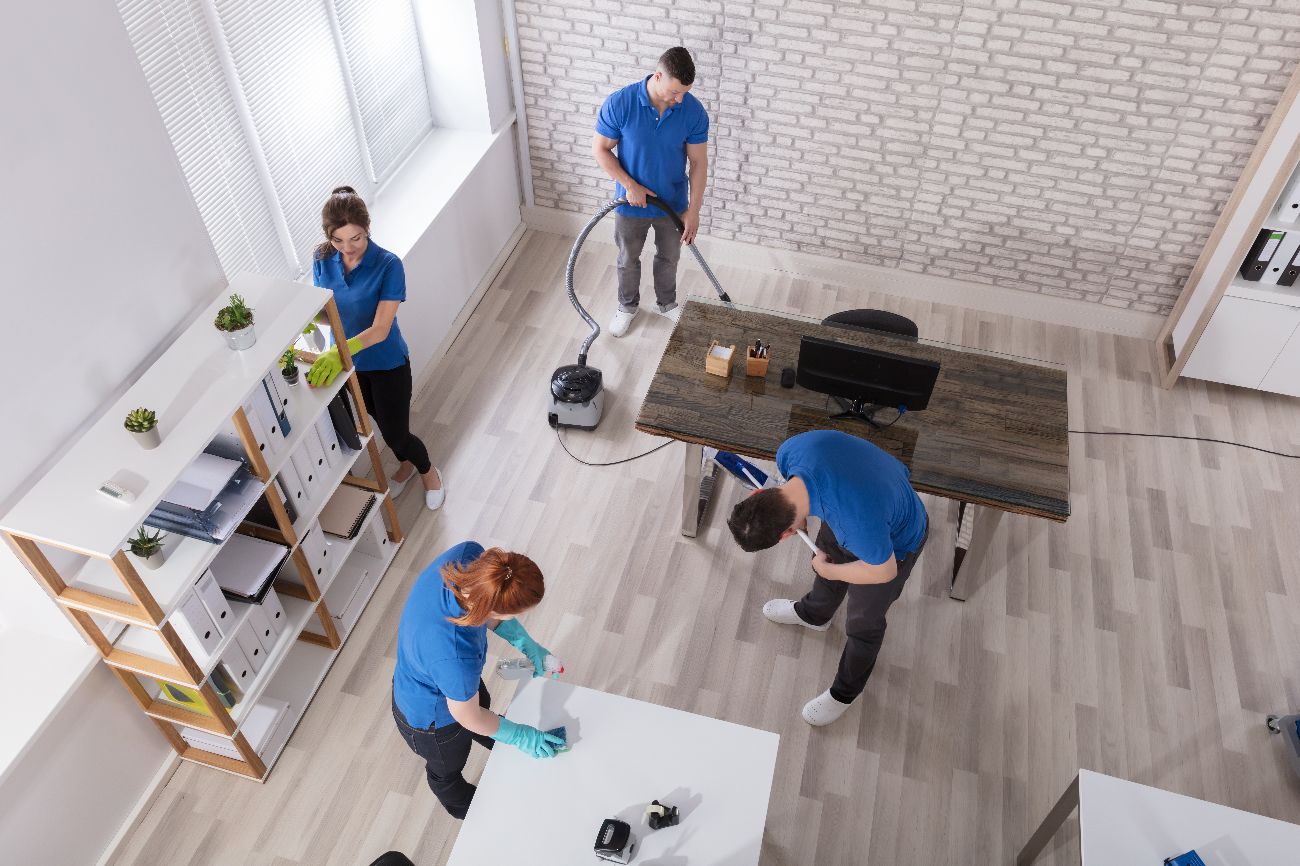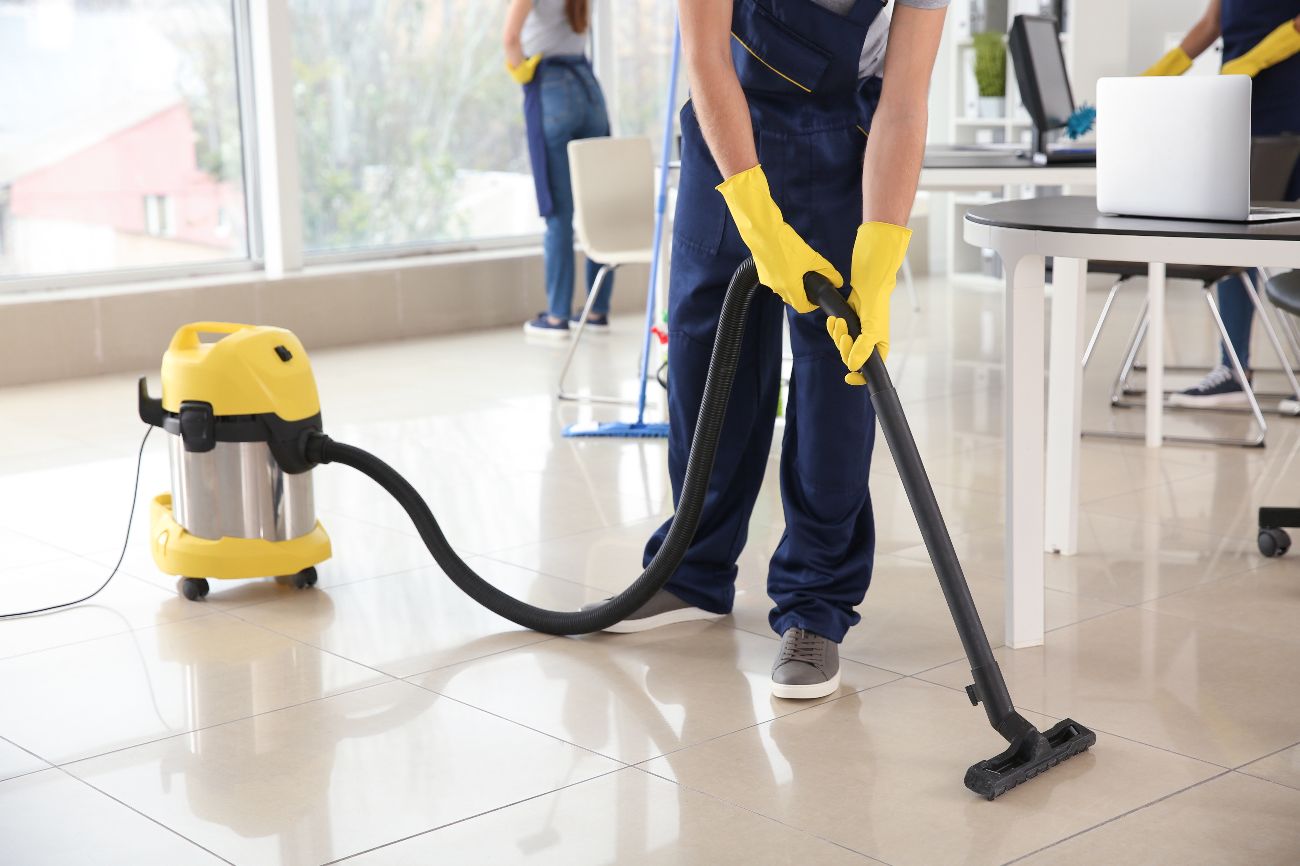 You Don't Need to Invest in Expensive Cleaning Equipment
Cleaning your office in-house means that you need to buy all the cleaning supplies and equipment. We're talking about expensive, heavy-duty supplies and equipment that also requires storage space. This will add to your office budget each month.
However, you can avoid this hassle by hiring professional cleaners. They bring all the necessary cleaning tools, so you never have to worry about replenishing supplies or where to store them.
Nobody looks forward to cold and flu season, and people who spend a lot of time with many people in the same place, such as in the office, are especially susceptible to these illnesses. Since not everyone who enters your offices will adhere to important preventative measures, hiring professional cleaners is the best way to eliminate germs.
Not only will the office look spotless, but everyone will be reassured that all the surfaces they're touching are clean and sanitized regularly. If employees don't spread germs around the office, fewer people will end up taking sick days, which can help increase your revenue.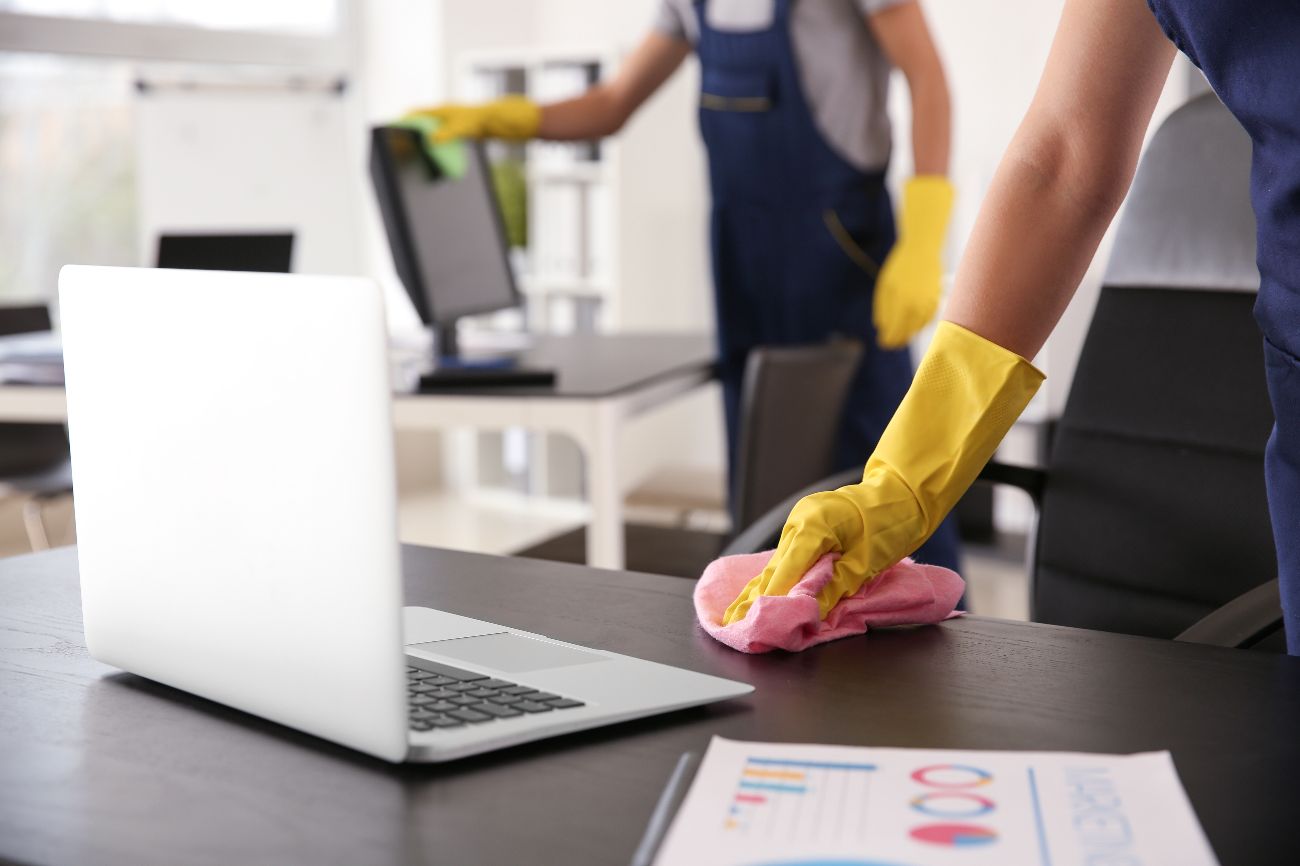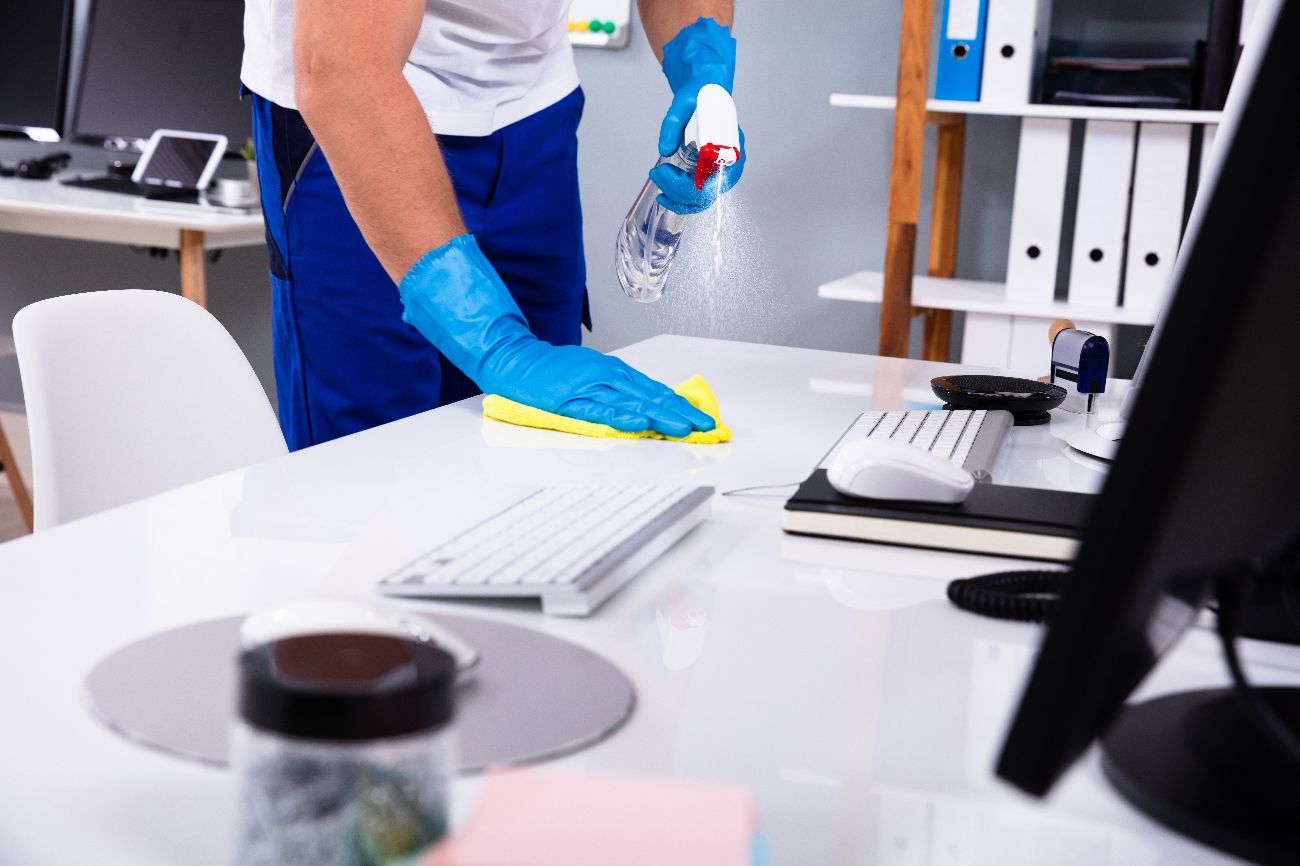 Prevent Mold and Other Health Hazards
Mold is a serious problem that threatens any building. It only takes a day to begin growing, and in no time, you'll be dealing with a massive infestation. If the mold spores end up in your air conditioning units, they could spread and affect everyone in the office.
Anyone who is exposed to mold ends up with chronic flu symptoms until you get rid of it. The ideal way to keep mold and other health hazards at bay is by ensuring that your office is always clean and dry. Professional cleaners can help with this since they clean each nook and cranny using potent solutions. This will ensure that your office has no environment in which mold can grow.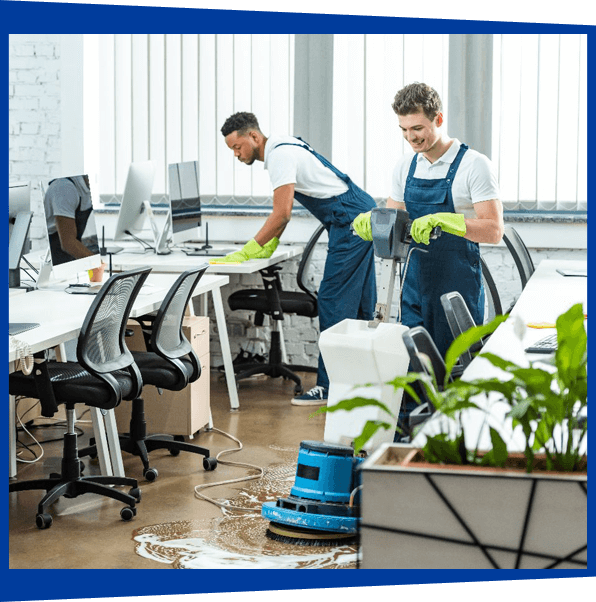 Get the Most Convenient Office Cleaning Services
Once you book Maid For Homes cleaners for your professional office cleaning needs, you're assured of fast and convenient solutions. Booking your office cleaning appointment is straightforward since you just need to visit our website. No more unanswered phone calls – at the click of a button, you'll have scheduled your office cleaning appointment with us.
Plus, we display our prices clearly and without any hidden charges. If you need any extras that are listed on our website, the price will adjust instantly. We can also provide customized cleaning packages, and we use cashless payment options for added safety and security.
Our company is insured and bonded, so you don't have to worry about any damages or losing any valuables. Also, all of our cleaners are trustworthy people who have passed background checks and in-person interviews.
In addition, we offer you a 100% guarantee. If our cleaners don't do a satisfactory job the first time, we'll send someone back to redo everything free of charge.
Check out our about page to for more reasons to choose us.
For all your office cleaning needs, book a cleaning appointment with Maid For Homes today!